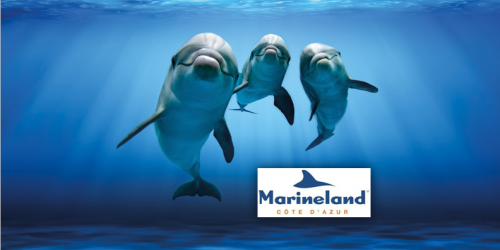 For every reservation made throw us, enjoy Marineland tickets at the best price.
21.60 euros for adult tickets instead of 39 euros (save 17.40 euros) and 16 euros for a child ticket instead of 32 euros (save 16 euros).
How?

Book on our website and in the options select the number of places you want.

Or

by email at: campingcigales@wanadoo.fr

or by phone at 04 93 49 23 53.

Your tickets will be printed and we will give them to you upon your arrival, tickets valid until 31.12.2019.

NON-REFUNDABLE. Offer subject to conditions.